Tips on How to Run Your Fastest in 100 Meter Sprints
You've typed in "How to run fast in 100m" over the internet for a gazillion times but you've found little help. Although tips on winning 100-meter races aren't entirely secret, only a few runners have found the holy grail of running. Speed and endurance are extremely vital for 100-meter dash sprinters. While most hopeful sprinters have found various and usually individualistic ways and techniques to improve their speed and endurance, there are still those who couldn't catch up to the running mesh. The techniques commonly used by sprinters pertain largely to an amalgam of training methods. However, it is also a bad idea to forego the technical aspects of sprinting, which is important for a sprinter to achieve good form.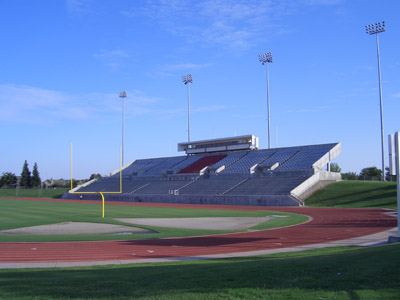 Good form is imperative for a runner to be able to improve his speed. Shaving off your 100m running time and winning the perfect race is possible. But it comes with a great deal of hard work, dedication and perseverance.
Here are a few tips and guidelines to decreasing your running time so you no longer have to type in questions that start in "how to" whenever you hit the web:
Set your breathing speed sky-high
Most runners think that they lack muscle endurance because it is their  muscles that tend to feel tired in the middle of a run. What they don't know is that their low intake of oxygen just might be the culprit. You see, our muscles our powered by energy produced through the presence of oxygen. Our body compensates for our activity by providing for more energy. However, it cannot provide more energy it desires when we don't get the amount of oxygen that our body needs. So when you run fast, breathe harder.
Tip: Try breathing exercises that increase breathing speed and boosts oxygen levels through inhalation.
Refuse to exaggerate your strides.
Imagine this scenario: You're running on the race of a lifetime and you're rushing head-on. Suddenly, another runner appears by your side. You risk a glance and see that he's nearing another centimeter (by the way, risking a glance? Not a good idea at all). What's next? You try to out-stride the person next to you who wants to win as much as you do by taking longer strides than necessary? WRONG!
Not only are you exhausting your energy but you're also causing yourself to slow down a bit more.
Pay attention to your sprinting form.
In a 100m sprint, remember to pump your arms forward and keep them straight. Lean forward for just a little bit while keeping your head and neck tension-free. Never lean back. Point your chin down and remember to breathe, breathe, breathe.
Remember that when you run, your feet have to form a circle so you largely impel yourself over to the finish line. Pump your feet up and down at the ground quickly and don't forget that circular motion.
Look perfectly straight ahead.
Remember those eye shields they put on horses before races? There's a reason why those exist. It's to keep horses from getting distracted by the other horses. The lesson learned? Keep your vision straight forward. Don't look at the runner beside you. Try looking at him through your peripheral vision but that's it. Keep your eye on the goal.
Training for more than five days a week can only exhaust your energy. Four days a week should be your maximum training days. And when you train, don't forget to warm up properly by doing stretching and short runs.
Hopefully, you have realized your running mistakes through the above tips and set your mind to improve them. That way, not only are you going to quit searching on, "how to run faster in 100m" questions in search engines, you can also make your dreams come true on the tracks.

Tags: 100 meter running, 100 meter sprint training, 100 meter training, sprint training 100m